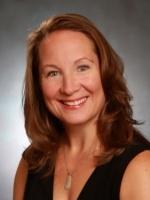 Rhonda Brown
B.A.
Sales Representative
Phone: 519.376.9210
Mobile: 519.270.3746
Whether you are Selling or Buying real estate, it can be a stressful venture with a lot of unknowns.  I deal in the process everyday. I have a network of colleagues that I am in constant contact with. I make it my business to know what's happening in the industry. I take my job of making it go smoothly for you and your family seriously.  I will help you navigate the documents and the timing of the process and I will be there to answer whatever questions you may have. Let me HELP you today!